It is undeniably evident that ceiling cassette air conditioners are widespread and are used for air conditioning of offices, shops, and hotels. They are often preferred in new building due to their high energy efficiency and good price. For those who might not know, ceiling cassettes are a type of split aircon system, which means they consist of two units.
Cassette air conditioners work like other wall-mounted split system units. The only difference is that the cassette systems are mounted on the ceiling, not on the wall. As for the inner unit itself is on the ceiling and distributes the conditioned air through two, three, or four sides of the device.
Given the fact that the cold air falls and the hot air rises in the room, among the main advantages of the ceiling cassette air conditioners is that they ensure a good distribution of air in the room. This is mainly due to powerful fans, which have the sheer ability to regulate the proper distribution of air in larger spaces compared to ordinary air conditioners.
Another notable key advantage of ceiling cassette air conditioning systems is that installing them saves a significant amount of space and even makes them almost invisible. In most cases, the second unit of the ceiling cassette is located outside. This makes their work silent for employees in an office or residents of a building.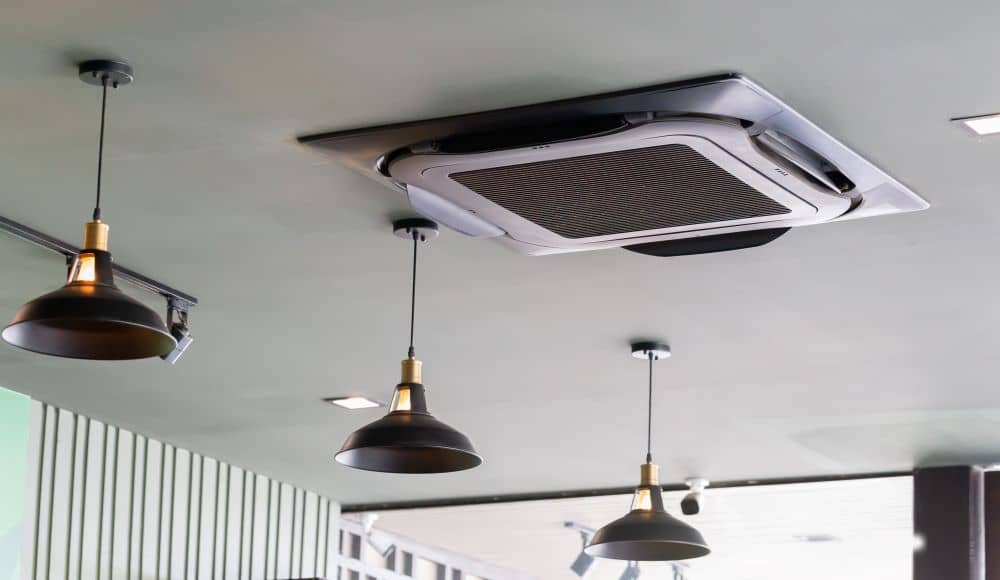 If this is not enough, the thermostat unit of the ceiling cassette air conditioners can be programmed at your request. The same goes for fan speed. For this reason, you can adjust the room temperature and thus save on monthly electricity bills. No wonder the ceiling cassette air conditioning unit continues to gain immense popularity worldwide.
The Bottom Line
The above are merely some of the benefits accompanying investing in a ceiling cassette air conditioning unit for your home or office. Either way, you need to buy it from a reputable dealer to stand a chance of reaping maximum benefits. This means taking the time to do your homework before deciding on anything.