There are so many things in life that we all want to get right the first time. Rug and mat buying is one of them. This is especially the case when you want to take advantage of what a logo rug can do for your branding and marketing campaign. With more and more businesses making their inventories available online, buying rugs is no longer stressful.
But as is the case with any other online buying decision, you need to exercise caution. After all, the internet is full of scammers ready to pounce on even the slightest mistake you make.  Here is how to get it right when buying custom mats online.
Only Buy from a Trustworthy Online Store
As obvious as it sounds, we can never overemphasize this point enough when buying custom logo mats online. Do your research, check with the Better Business Bureau (BBB), and see what people are saying in reviews regarding their buying experience with the custom rug store you're considering.
In other words, always ensure you find an online store you can trust, one that's customer-oriented and welcomes questions. Although it might seem like a waste of your precious time, this is what you need to avoid falling into the hands of scammers.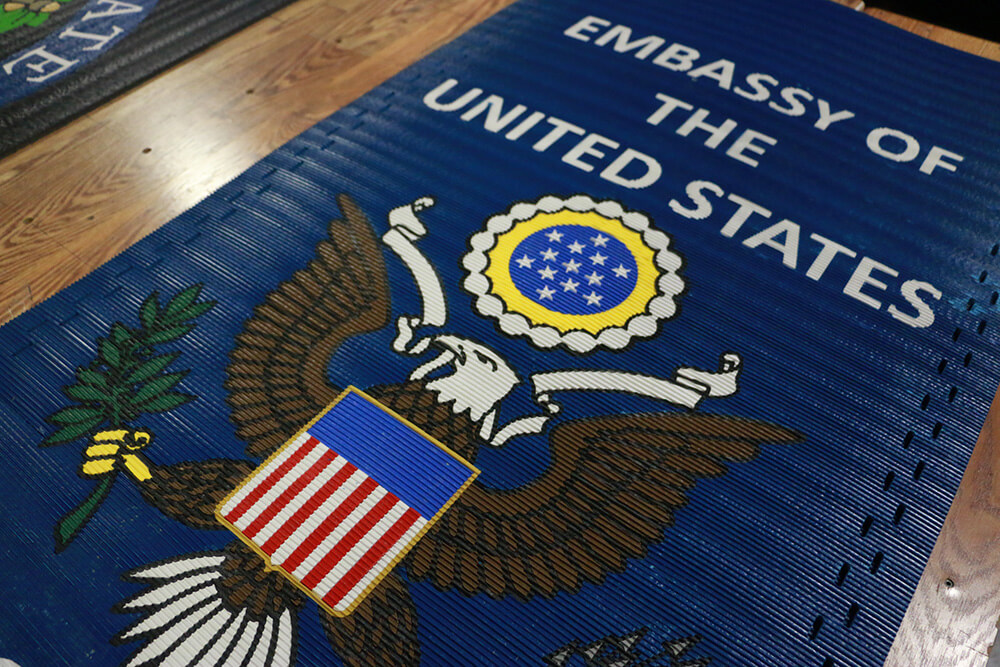 Get the Colors Right
Since a logo rug will be used for your branding efforts, it is essential that you get the colors right. The best way to go about this is by ordering a sample to see the true colors and pattern design. You can also take this as the opportune time to feel the texture of the logo rug you're considering.
Even though you most likely have to pay for the sample, in the long run, it will be worth the hassle as you choose the rug that's captured your heart. When you see a sample, you'll know for sure if it is what you think it is.
Check Return Policy Carefully
One area that you can never risk going wrong with while buying custom logo mats online is the return policy. To reiterate, if at all possible, you want to avoid the stress and expense of returning a rug, but it is in your best interest to know what the store details in their return policy. Of course, this leaves you fully prepared in case the worst happens and the rug doesn't fit into your room. Each store has a return policy, so be sure to check it out.
Final Thoughts
Many factors come into play when you want to order custom logo mats online. And the numerous number of online shops does complicate the situation further since you have to choose the best.
That's why doing a bit of homework prior to the purchase decision will always work to your advantage. Luckily, Ultimate Mats has got you covered when in dire need of commercial floor mats made using the highest quality materials. Contact them today to find out more!